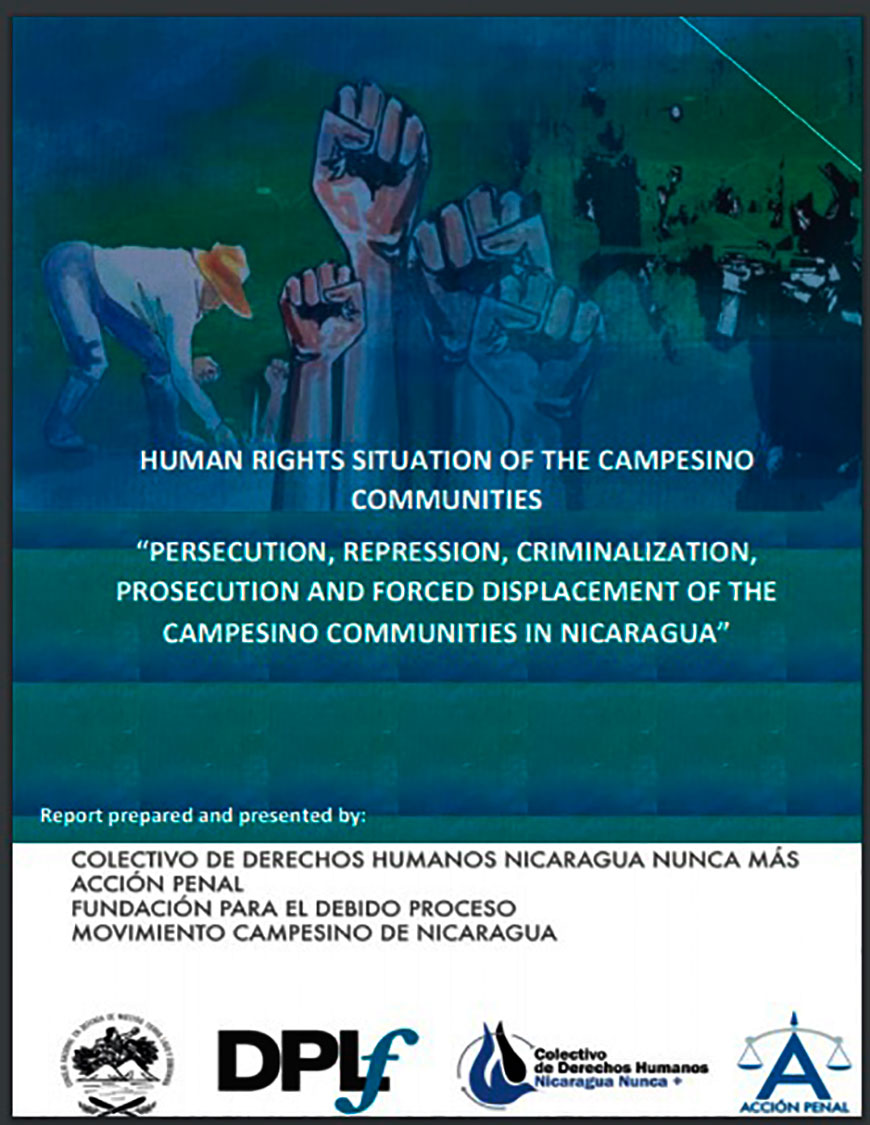 Human rights situation of the campesino communities "persecution, repression, criminalization, prosecution and forced displacement of the campesino communities in nicaragua"
This report, which we present to the distinguished members of the Inter-American Commission, deals with the human rights situation of the campesino community of Nicaragua which has suffered governmental repression due to their protests and demonstrations against Law 840, known as the Law of the Interoceanic Canal, as well as their participation in protests initiated in April 2018.
The report contains an analysis of the different forms of repression, including persecution, direct repression, criminalisation and prosecution of the campesino population in Nicaragua, as well as their forced displacement.
Read more in spanish Situación de Derechos Humanos de la población campesina de Nicaragua
Several of the victims have requested us not to reveal their identity when releasing the testimonies they have given to the Human Rights Collective "Nicaragua Nunca Mas" and to Acción Penal, so they are only referenced by their initials. In addition, we analyse the selective assassinations which have taken place in rural areas and which have been publicised in the media and where the victims have been identified as politically opposed to the government or as members of the "autoconvocados".
More information here